25 Years of Advice in Sub-Saharan Africa
Doing Business in South, Southern and Sub-Saharan Africa has its challenges, but with the right partner and the right Knowledge it will lead to Success! INTO SA is YOUR multi-disciplinary Advisory Partner, who provides any business with the Experience, Transparency and Integrity to succeed in Sub-Saharan Africa since 1995. More than 400 successful Business Establishments with a total investment of just over 500 million US Dollars give testimony to the fact that providing new ventures with old knowledge will inevitably lead to success.
Into SA assists across Sub-Saharan Africa with:
Branch, Subsidiary and Company Incorporation & Set-up
Immigration Advice and Visa Applications

BEE

and Economic Empowerment Compliance
Tax registrations, Licenses and Renewals
Cross-Border Payments through Central Banks
Imports and Distribution
Into SA operates with the (eAFRICA Platform) a unique gateway to access any market in Sub-Saharan Africa. Into SA assists and facilitates – together with its Partner NextGenTech – Brands, Products and Services to enter Africa and advises on Public Tenders, Private Public Partnerships and Cross-Border Joint Ventures.
Into SA South Africa and its subsidiaries are recognised as Level 1 BEE Contributors and together with its network of reliable partners across Sub-Saharan Africa provides all clients with a dedicated multi-lingual team of legal, fiscal and economic experts, collectively benefitting from over one hundred years of university education and experience.
Into SA offers an extensive Information Library, which offers the Laws of Sub-Saharan Africa (eLAW) , Information Leaflets on local legal issues (eINFO) and an overview over bilateral treaties for each country in Sub-Saharan Africa (eTREATY).
For more information about all services, please browse this WebPage or download the Company Brochure of Into SA (ePROFILE).
---
INTO

SA

OFFICES

CLOSED

Due to the current coronavirus pandemic and the Presidential Order for an extended nation-wide lockdown, the Into SA offices in South Africa remain closed until international borders are opened and travel resumes at normal levels, which is anticipated – though not confirmed – around 31 January 2021. In any event, the Southern African offices will also be closed due to the following Public Holidays:
| | | | |
| --- | --- | --- | --- |
| | South Africa | Tanzania | Zimbabwe |
| 8 August | - | Nane Nane Day | - |
| 10 August | Women's Day | - | Heroe's Day |
| 11 August | - | Defence Forces Day | - |
| 24 September | Heritage Day | - | - |
---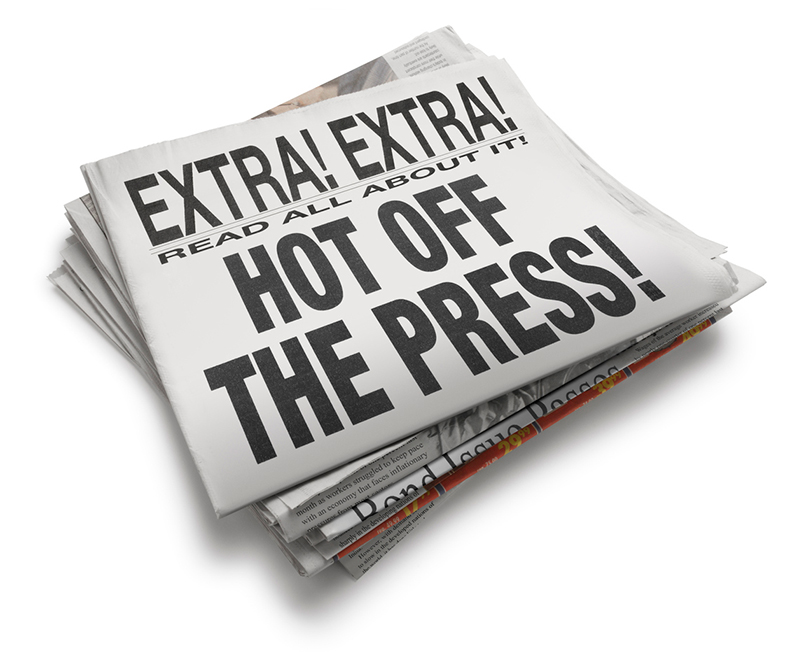 INVESTOR
NEWS
Changes of selected Legal Aspects
---
Immigration Law South Africa
Please note that there is a significant travel ban due to Coronavirus and no work visa are issued for South Africa. Existing Work Visa for foreigners still abroad are cancelled and expiring visa of foreigners still in South Africa may be extended locally irrespective of the Immigration Law. Overstay fines are suspended. Please read Into SA lates eINFO about the COVID-19 Immigration Directives and how it may affect YOUR Visa: bit.ly/2U98Peo
INVESTOR

HANDBOOK

"Doing Business in Zimbabwe" 2nd Edition
The Investor Handbook published by Into SA and written by well-known legal and business author Ralph M Ertner and his teams in Zimbabwe and South Africa have updated their in-depth analysis of the current legal, fiscal and economic framework waiting in Zimbabwe for anyone serious to engage in and with this former "Switzerland of Africa". The publication addresses the general situation of Zimbabwe (March 2019), tracks the historic path of its currencies, summarise and explain immigration, labour and tax laws as well as looking at the requirements to establish a business, brand or branch in Zimbabwe, concluded by a comprehensive analysis and evaluation of local, African and international protection laws, treaties and mechanisms to ensure the safety of any material interest to be brought to the country. 215 pages A5, contact us for order!
Renewable Energy in Zimbabwe
Zimbabwe is currently facing energy supply challenges. Less than a quarter of the population in the rural areas has access to clean energy. Electricity supplies cannot meet demand as the electricity grid is in a poor state due to inadequate investment in the sector, leading to erratic supplies. This has forced Zimbabwe to have to import expensive power from its neighbours, mainly South Africa and Mozambique. With an average access to electricity standing at 21% in the rural areas and 80% in urban areas, the need for alternative energy supplies to meet the energy supply deficit cannot be overemphasized. If you are interested in this opportunity in Zimbabwe, please contact Into SA's eAFRICA Desk.
Indigenisation Law Zimbabwe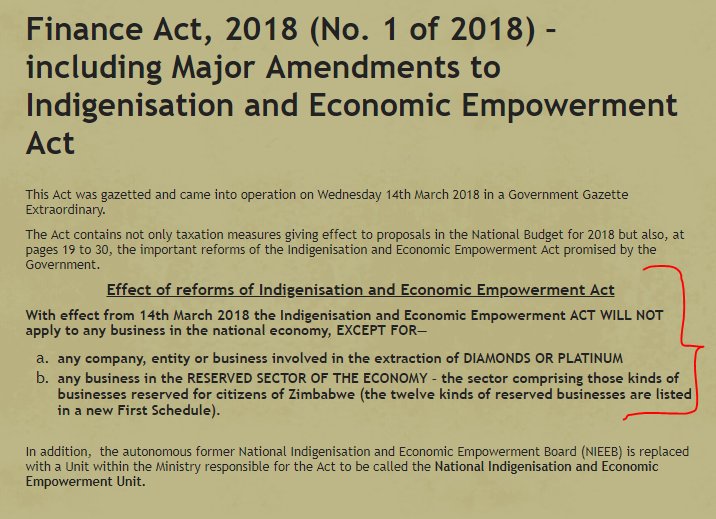 In a major policy change by the new administration under President Mnangagwa, government has removed the local ownership requirement for foreign investment into the country, save for the diamond and platinum sectors. The indigenisation law, which required 51 percent control by locals in the major sectors of the economy, has been blamed for Zimbabwe's inability to attract significant foreign investment and create employment. The country has an estimated 90 percent jobless rate.
Black Economic Empowerment South Africa
On 29 August 2018 the Department for Trade and Industry (DTI) published the Youth Employment Service Initiative as Notice 502 under Gazette #41866. This is a significant piece of BEE Legislation that will change the BEE landscape. It enables any organisation, EME, QSE or Generic to enhance its BEE level by one or two levels by providing jobs for young black people under the Youth Employment Service Initiative.
Company Law South Africa
The long awaited South African Draft Companies Amendment Bill was published on the 21 September for public comment, the Bill proposes to make 7 legal changes that businesses should be aware of, namely;
Directors' remuneration to be disclosed in the financial statements
Share buyback must be approved by a special resolution of shareholders
Certain companies will need to set up a social and ethics committee
Appointed auditors to be independent of the company
The Companies Tribunal will have power to adjudicate cases referred to it by the B-

BBEE

Commission.
Protection of company names
Business rescue provisions and the treatment of landlords through this process.
Labour Law South Africa
The national minimum wage came into force and effect on 1 May 2018. Currently, 6.6-million workers earn less than R3'500' the national minimum wage for a month of 44-hour-weeks and based on a minimum of ZAR 20.00 per hour. The national minimum wage is overseen by a National Minimum Wage Commission, which will decide on annual increases considering a number of factors' including inflation' productivity and growth in gross domestic product.
Government Grants South Africa
The s12I Tax Incentive, which was designed to support Greenfield investments (i.e. new industrial projects that utilise only new and unused manufacturing assets), as well as Brownfield investments (i.e. expansions or upgrades of existing industrial projects) is coming to an end due to budget restraints of SARS. The incentive, which offers support for both capital investment and training, was extended until 31 December 2017 and will not be extended again. Applications have therefore to be submitted o or before that date, while reliable sources within SARS have already confirmed that the applications received until now already exceed the given budget significantly.
---
Into SA eTUBE
YouTube Channel dedicated to Doing Business in Sub-Saharan Africa
---
(24 April 2017)
Türk TV Business Channel, Istanbul (Turkey) with an Interview of Ralph M Ertner on Doing Business in Sub-Saharan Africa:
Introductions
Legal Frameworks
Political Stability
Risks & Opportunities
(9 May 2016)
The African Business Hour with an interview on the Basics of BEE covering the variety of Scorecards and how BEE Ratings are done:
History of

BEE

Broad-based Economic Empowerment

EME

,

QSE

and

GENERIC

Scorecards

BEE

Advice vs.

BEE

Verification

BEE

Levels and Scorecard Thresholds
(14 March 2016)
The African Business Hour with an interview on the different types of Work Visas available in South Africa:
General Work Visa
Intra-Company Transfer Work Visa
Critical Skills Work Visa
s11(2) Tourist Visa with Work Permission
(7 March 2016)
The African Business Hour with an interview on the state of the economy in South Africa:
Economic Growth
Debt to

GDP

Ratio
Rand Exchange Rate
Credit Rating Agencies
Outlook: "Shall we stay or shall we run?"
(7 December 2015)
The African Business Hour with an interview on Doing Business in Sub-Saharan Africa:
Other African Economies
Growth in East Africa
African Governments and China
Sector Booms
Local Empowerment and other Idiosyncrasies
If you want to receive future interviews without any delays or would like to access our eTUBE archive, you can Subscribe to Into SA eTUBE Channel on YouTube!
---